Static Medium Font is a rough typeface that has an elegant unique look. Its texture has created by the designer in a unique way, in which you will notice that it seems like its texture is spreading on the left and right side.
This effect we normally have seen on tv screens or mobile screens while watching movies or shows. That's why the designer takes inspiration from this unique aspect.
When you try to focus on the letter then you did not focus completely because its texture gives a transforming effect on the eyes. This is the main unique thing of this awesome font.
And becomes the best option for creating some interesting design. In your entire life,  I assure you rarely saw this kind of elegant font. Because it is a really unique same as Moon Runes Font and Enochian Font.
Static Medium Font Family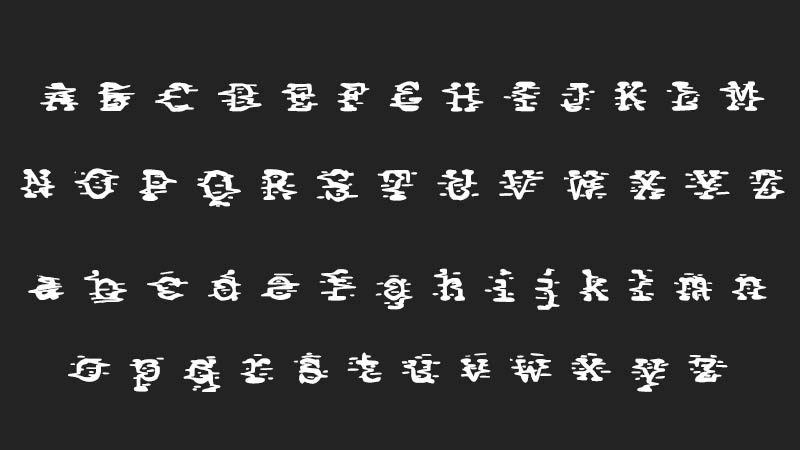 Static Medium Font has come in a single style that possesses Truetype features. This single style has more than 100 characters which really help to create single or small designs easily.
Normally the unique fonts are used for printing objects. Because the printing industry works according to the modern age like t-shirt printing, card printing, and packaging.
So, with its super cool texture, you can use this majestic font for game titles, movie posters, card printing, visual effects, brochures, t-shirts, as well as many other impressive places.
In this way, what's your opinion over this fine quality font, you can share with us in the comment section below. And if possible then also share it with social friends. They also amaze after seeing this nice font.
Now you need to click on a single button below and download the Static Medium typeface. Later on, please keep using it only for personal use. Good Luck!